In Marello, the list of all available records of one type is aggregated on one page with a table (also called a grid). The data in the record tables can be filtered and saved as a page snapshot, and the columns in the table can be customized to display only the required information.
The page with all single-type records has a number of actions available as buttons on its top right. In addition, each row on the list has a number of actions available in the ellipsis (…) menu at the end of its row (See Quick Access Menu). Actions at the top of the page and those within the ellipsis menu are all subject to the type of the records they are meant to apply to.
Working with Grids
Below an example of a grid, in this case a Product Grid.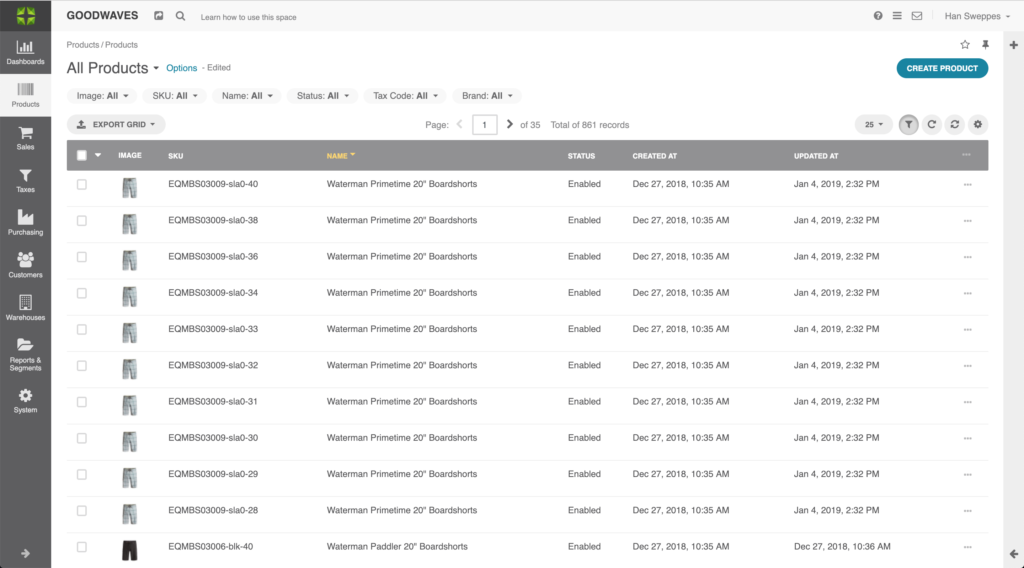 You can reach record grids the following ways:
Via the main menu (e.g. Products > Products).
Via the shortcuts menu. (see Shortcut menu)
By clicking the grid link ("Products" in this example) on the page of a record (see the screenshot below).